Schembri's Taekwondo & Self Defence Centre began in March 1996. Master Instructor Robert Shembri, 7th dan, and his family run the successful club.
The club, originally located in Thomastown was formally established in its present location in Bundoora in April of 1998. Its first student to be presented with a Black Belt was Siobhan Schembri, Robert and Nerise's daughter, who was 12 years old at the time.
The club has become very popular and grown significantly, with more than 30 Black Belts and with over 200 junior and senior students regularly training.
All classes are structured to ensure that coloured belt level students get 1-1 or a maximum of 1-5 tuition from a Black Belt instructor when training for significant events such as gradings and/or competitions.
The club firmly maintains the traditional training aspect of Taekwondo as a formal marital art. We are one of few clubs that still teach the ancient forms of Palgwe poomsae and incorporate these into our grading syllabus, along with the well know Taeguk poomsae, whilst encompassing and embracing the Olympic sport component.
The club also maintains an excellent training facility and provides high quality training equipment to ensure students have a quality base to begin their personal training.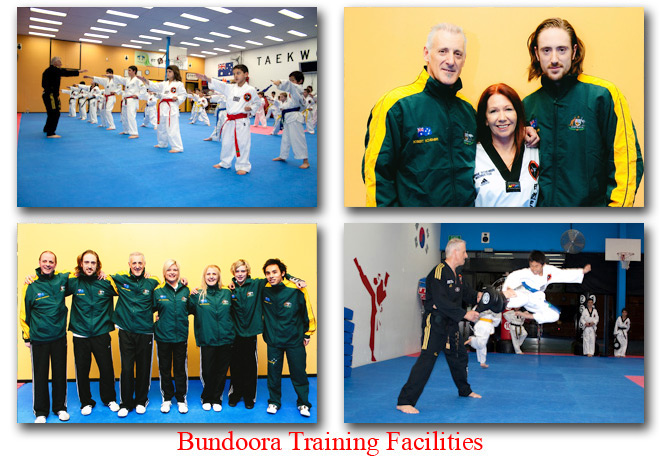 Recently renovated club with upstairs training room and reception area.